From FLIR Systems, it's a marine industry first: Raymarine ClearCruise augmented reality brings enhanced on-water awareness to Axiom multifunction displays' users.
Thanks to Raymarine ClearCruise augmented reality, boaters can make the best decisions as physical navigation objects are overlaid directly on Axiom's high-definition video display. FLIR also announced a new video stabilization module, the Raymarine AR200, which integrates with ClearCruise.
So much you can do
ClearCruise AR video imagery is supported by Raymarine CAM210 HD marine cameras to provide an augmented reality view from any camera position on the vessel. The AR200 video stabilization module includes a precision GPS/GNSS sensor and the same attitude heading reference sensor (AHRS) technology used in Raymarine's Evolution autopilots.
Raymarine YachtSense gives you total control of the boat, in one hand
ClearCruise AR shows nearby navigation markers, automatic identification system (AIS) traffic, objects, and waypoints in sync with real-world imagery for instant recognition and making complex navigation and high traffic situations simpler to understand.
Given all of this, it comes to no surprise that Raymarine ClearCruise AR received the Innovation Award in the OEM electronics category at 2018 IBEX trade fair in Tampa, Florida.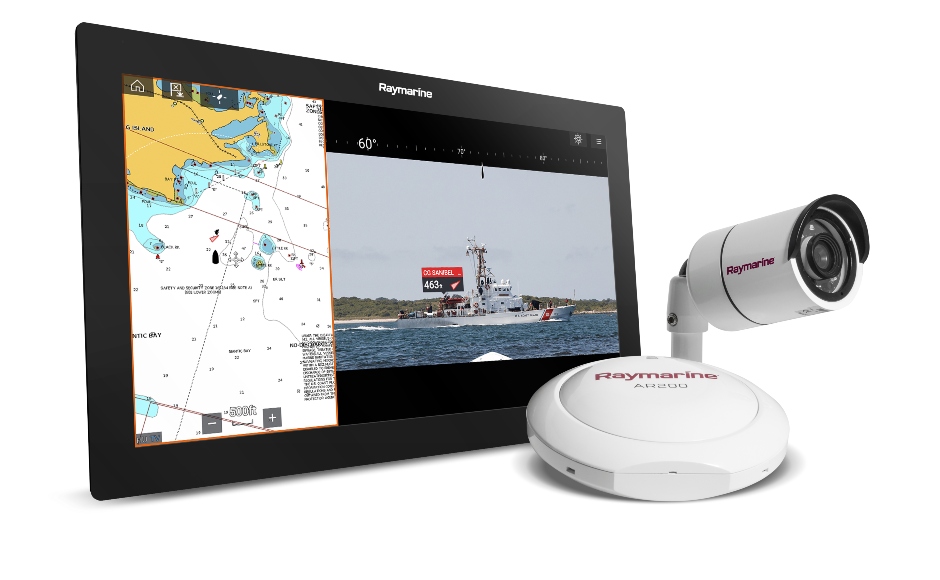 ClearCruise AR for Raymarine Axiom, Axiom Pro, and Axiom XL multifunction navigation displays is compatible with LightHouse 3.7 OS update. Axiom users will be able to download the update at www.raymarine.com/lighthouse. The CAM210 HD marine video camera (indicative price € 695 + VAT) is currently available through FLIR's network of Raymarine dealers and resellers. The AR200 video stabilization module (indicative price € 495 + VAT) and LightHouse 3.7 are already available.